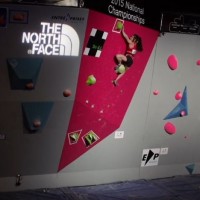 The highest rated videos of the past week…
Sachi Amma closes out his trip to Spain with an incredible ticklist
Mike Doyle, writing on his blog about becoming "the oldest, shortest, weakest and least talented climber" to repeat the rarely-repeated Chris Sharma testpiece Necessary Evil (5.14c) in Arizona's Virgin River Gorge:
I've had quite a few people say they think it's amazing that I work full time and was able to climb this route. I really do appreciate that and yes, I do work a lot but honestly that's not the part I am most proud of. I'm proud that this route was hard for me and I did it.
buy furosemide online https://buynoprescriptionrxxonline.net/dir/furosemide.html no prescription

I set myself up pretty well to be able to get out once during the week and on weekends. The community in Vegas stepped up to support me and made it possible. Everyone is different and has different 'distractions' in their life. I don't hold myself above anyone else because I work full time and can't climb at a peak level all the time. It's a choice I made, continue to make, and a lifestyle I accept. My work is just my distraction.
Work is a distraction for a lot of us, it's just that for the vast majority1 of us we don't climb 5.14c when we aren't distracted.  I say well done to you, Mike, and congratulations!
buy avanafil online https://buynoprescriptionrxxonline.net/dir/avanafil.html no prescription

You can see some video of Mike working the route here.
Bad news about potential mining at the Turkish sport climbing paradise, Geyikbayiri:
Rock climbing at Geyikbayiri, one of biggest and the most famous sport climbing areas in Turkey, may be at risk due to a project that received official permission at the end of last year to explore the possibility of mining in the area. Should marble suitable for quarrying be found, this would affect circa 350 of the 1000 routes at Geyikbayiri, in the sectors Cesme, Sarkit, Mağara, Anatolia, Dragon, Güzel Manzara, Posaidon, Ottoman, Mevlana, Barbarossa, Akdeniz and Ekos. At present the mining research has not yet started and a grass-action climber's protest has sprung up against this recent development.
You can sign the petition here.
Adam Ondra has been busy doing Adam Ondra-like things of late, both in Spain and in Canada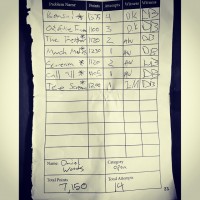 Daniel Woods wins the 2015 Hueco Rock Rodeo
Alex Puccio, writing about her mindset prior to winning her 9th National Championship in bouldering:
I always feel more pressure for ABS Nationals than any other Pro competition in the country.  I think most of it is due to the fact that I have been National Champion for many years and therefore many people expect me to do well. Most people think that the longer you do competitions and do well at them that the easier it gets mentally, but for me it actually gets harder. I know a lot of top athletes that share the same feelings as well.
buy synthroid online https://galenapharm.com/pharmacy/synthroid.html no prescription

Because I have achieved so much, I have so much more to lose.
buy avanafil online https://galenapharm.com/pharmacy/avanafil.html no prescription

It feels as if it would be such a big deal to everyone around me if I were unable to defend my title. And it's bound to happen at some point!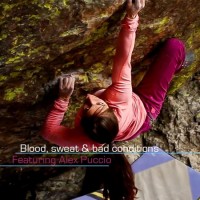 The highest rated videos of the past week…