Climbing Areas Archives: Finland
Fresh off a trip to Font, Nalle Hukkataival returned to a project in his native Finland that he was finally able to dispatch after a prolonged effort:
It's a great problem on bulletproof granite and climbs extremely well. Every move requires lots of body tension and shoulder strength. It climbs very differently than granite usually does and it is more like a sandstone problem style-wise. I decided to name it Circus Elephant Syndrome and for the grade I'm proposing hard 8B+.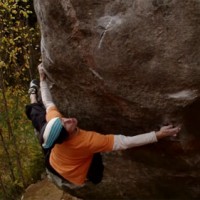 An excerpt from CORE showing Nalle Hukkataival climbing some of Finland's hardest boulders