Like I said during my conversation with him on last month's live talk show, if there was a stock market for climbing, Jimmy Webb's stock would be at an all-time high.  Whether it's hard flashes in Rocklands, V15 FAs at Mt. Evans
 or taking 1st place in both the Psicobloc Masters Series and the Portland Boulder Rally, Webb is on quite a tear.  That tear is ongoing as Webb is out in Washington exploring the granite blocs that litter the hillsides outside the town of Leavenworth.
Only in the area a short time thus far, Webb has wasted little time, and apparently little skin, flashing a number of double digit problems already according to his 8a scorecard.  Problems flashed thus far include The Practitioner (V11), Resurrection Low (V11), Cotton Pony Sit (V11), Turbulence (V12) and The Tea Cup (V13).
Jon Glassberg sending Turbulence during my trip there last April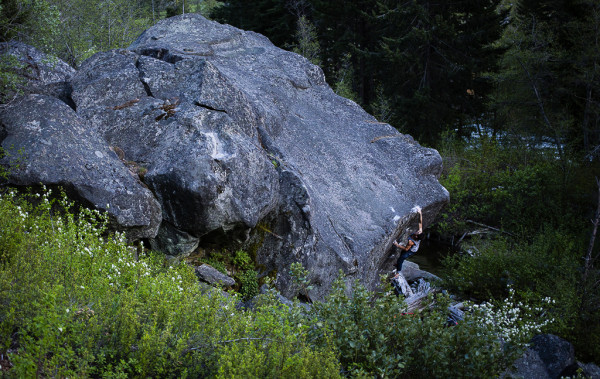 More to come I would suspect…
Update – This video of and by Ben Herrington shows a number of the harder lines in Leavenworth including The Tea Cup