Tommy Caldwell and Kevin Jorgeson returned to Yosemite over a month ago to resume work on their Dawn Wall free climbing project on Yosemite's El Capitan.  Unfortunately, Kevin is out for the season with an ankle injury, but that didn't stop Tommy from continuing to prepare for a push later in the season.
The time for the push came last Saturday as Caldwell set off up the wall with wife Becca in support.
buy amoxil online medstaff.englewoodhealth.org/wp-content/languages/new/amoxil.html no prescription

 Over the course of Saturday and Sunday he freed pitches 1 through 9 putting several 5.13 and one of the 5.14 pitches behind him.  With the crux of the route forthcoming—five of the next six pitches are 5.14—Caldwell took a rest day yesterday and he should be back at it today.
Dawn Wall Project topo – Click to enlarge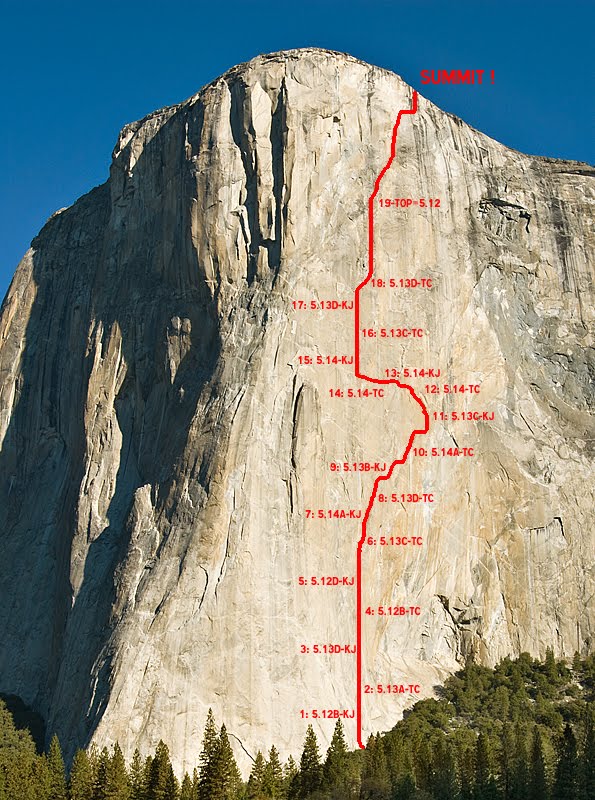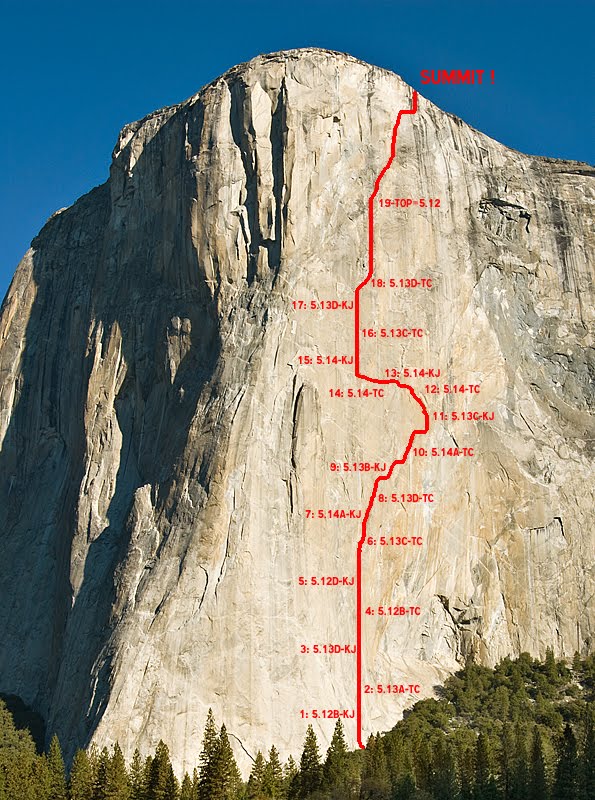 Fortunately, Jorgeson's embracing of social media has rubbed off on Caldwell and we can follow updates from the wall, straight from Caldwell himself, on his Facebook fan page.  You'll also find the updates pulled straight into this site's sidebar for further convenience.
Best of luck to Tommy!!
Update:  I forgot to be more explicit in mentioning this when I first posted this, but Tom Evans has many pictures and updates from Tommy's push thus far on his excellent El Cap Report.