Aww man.
All this news about Adam Ondra pushing things to the next level with his multiple onsights of routes graded harder than 99% of us will ever climb sure has me feeling conflicted.  With my first trip of the season to Kentucky's Red River Gorge scheduled for next week I should be doubling down on my training only taking breaks to browse the guidebook on my iPhone, but that's not the case.  Instead, I can only focus on one aspect of the trip: the bourbon.
You see, the quantity and quality of the climbing in Kentucky is well-known and well documented, and it's certainly something I look forward to.  However, in recent years I've come to have a greater appreciation for the opportunity to relax, unwind and explore the non-climbing aspects of the Bluegrass state likes its spate of bourbon distilleries.
Loading up bourbon at Wild Turkey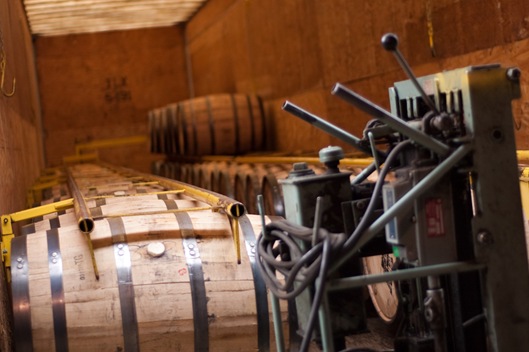 Over the course of the last two years Mrs. Narc and I have been able to tick off the entire Kentucky Bourbon Trail which leaves us with a real dilemma for the upcoming trip: what bourbon to bring along for the trip and which distillery to give a repeat visit to?  Maybe check out the newly constructed distillery at Wild Turkey or go back to our favorite stop on the trail, Maker's Mark?  Maybe we should try to find an out-of-the-way distillery that we haven't visited??  Maybe we should just focus on climbing?????  Decisions, decisions….
[sspdc content=2681 link=lightbox format=post]
Regardless of what we decide, I couldn't recommend a distillery tour more highly if you are ever in the Red River Gorge area.  And no matter where your trips take you, remember to take the climbing-induced blinders off from time to time and explore the world around you.
Enough about me, here are this week's most popular videos, including the excellent "10 Days In Arkansas" from John Gass: