After being granted provisional recognition status back in 2007 the International Federation of Sport Climbing has been recognized as the official governing body of the sport of climbing by the International Olympic Committee, a key step toward climbing's inclusion in the Olympic Games.  There are several hurdles remaining and Olympic events need to be finalized years in advance, but the conventional wisdom is that climbing could appear in the Olympics as soon as the 2020 summer games.
Here in the U.S., it's no secret that USA Climbing has been focusing on the Olympic effort for the past several years.  They've been working hard to expand participation in the sport of climbing, and they've worked closely with the IFSC in an effort to create a more unified international presence for the sport.  In an interview on The Adventure Life, USAC Executive Director Keith Ferguson calls this latest development a "huge deal" and says that:
"We have to become attractive enough that the IOC wants us in the games," Ferguson said. Citing rugby's change from 11 players on a side to 7 for the Olympics, he said, "Sometimes it's about altering the rules. It might be scoring—some sports have altered their scoring to make them easier to understand…we have a huge opportunity in that we're youth-based and they're looking for youth games."
Check out The Adventure Life for the full story.
The idea of climbing becoming an Olympic sport is one that seems especially polarizing for some people.  It's hard to say what possible Olympic climbing events would look like at this point, but on the whole I don't really see a problem with climbing being part of the Olympics.
What about you?  How do you feel about the potential of climbing becoming an Olympic sport?  Which discipline of climbing do you think will make the best Olympic event?  How old will Daniel Woods and Alex Puccio be in 2020??  Take the poll and let us know how you feel in the comments.
[poll id="95″]
[poll id="96″]
Olympic themed Scarpa shoe given to IOC officials during the IFSC's pitch to the committee late last year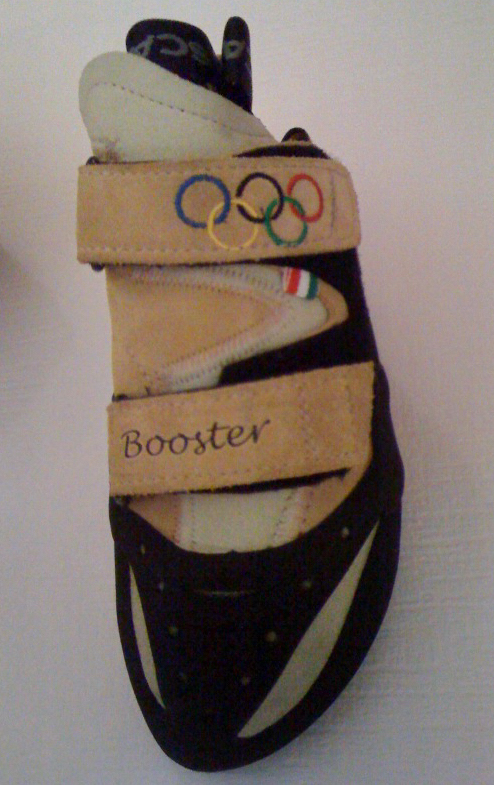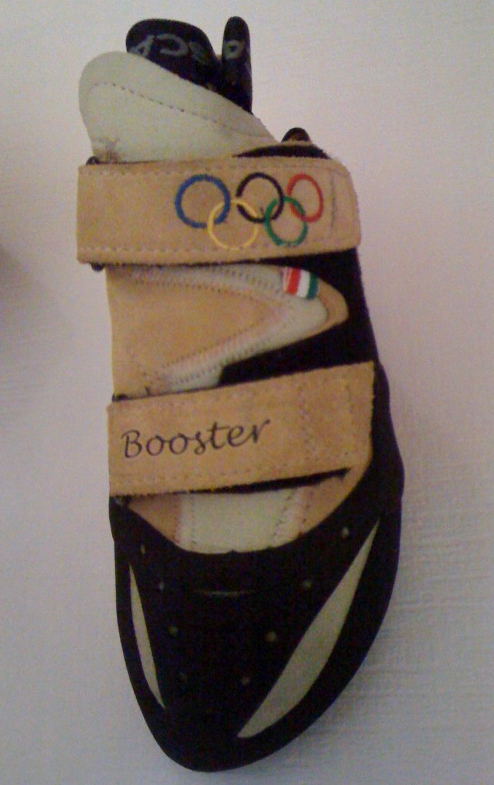 Update 2/23/10 – Planetmountain interviews IFSC President Marco Scolaris about this latest development