Climber, guide, author and Climbing Magazine Senior Contributing Editor Craig Luebben was killed yesterday while climbing on 8,120-foot Mount Torment in Washington's Cascades:
Craig Luebben, 49, an experienced climber, climbing author, and climbing guide from Fort Collins, Colorado was killed yesterday, August 9, after been hit by falling ice on 8,120-foot Mount Torment in Washington's Cascade Range.
Craig, a friend and fellow author for FalconGuides, was climbing with Willie Benagas in preparation for an American Mountain Guide Association (AMGA) test for their coveted Alpine Guide certification. After the accident, Benagas was able to call rescuers who picked the pair up by helicopter yesterday afternoon.
2009 has been a rough year for deaths in the climbing community to say the least.  Our thoughts are with Craig's friends and family.
Photo of Mt. Torment from SummitPost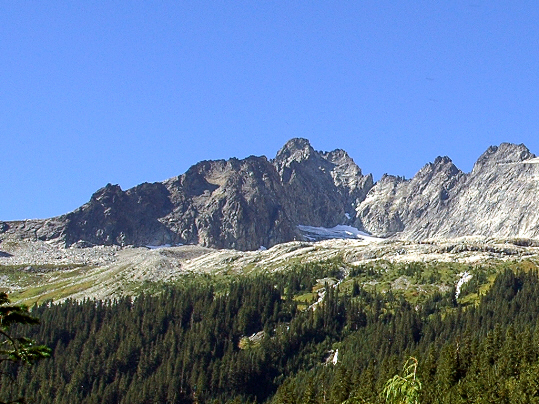 Update: More details here
Update #2: Full report at Stewart Green's excellent About.com blog and a recent interview Luebben did with Frontrangebouldering.com