It's been a little over a year since it was revealed that the indoor climbing scene in Boulder, CO would be getting another player.  The vision of co-owners Mike Moelter and Anne Worley-Moelter, Movement Climbing & Fitness is set to open July 25th.
In anticipation of the pending opening date, Movement has a new website where you can take a virtual tour of the new facility.  I was somewhat surprised by how small the virtual tour makes the gym seem, but actual pictures they have posted give a better idea of the size of the facility.
Virtual overview of Movement Climbing & Fitness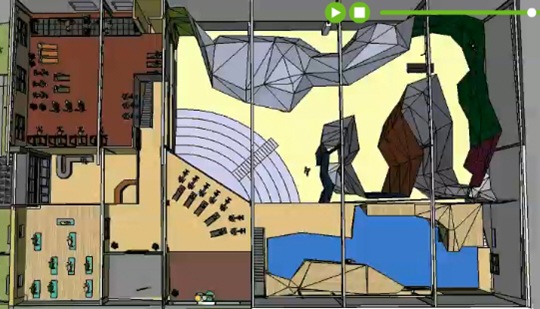 Beyond the walls themselves, I was particularly interested in the steps they took to make the gym more spectator friendly, mainly through the addition of stadium seating.  Given that they specifically built the walls to meet IFSC international climbing competition standards and the owner's connection to USA Climbing it is likely that this gym will be holding many high level comps.  Based on my (mostly negative) experiences spectating at a few national comps, I really hope this new gym's setup works well.
Probably more interesting  than how well the gym will work out for spectating will be seeing how the climbing gym economy plays out in Boulder.  Boulder's The Daily Camera has an article about the new gym in which they raise the obvious questions about Movement's close proximity to 3 of Boulder's already existing gyms (if you count CATS).  The general manager of the Boulder Rock Club is quoted as saying "he hopes the business works out" despite being "only two blocks away [from the BRC]".
Boulder's cluster of climbing gyms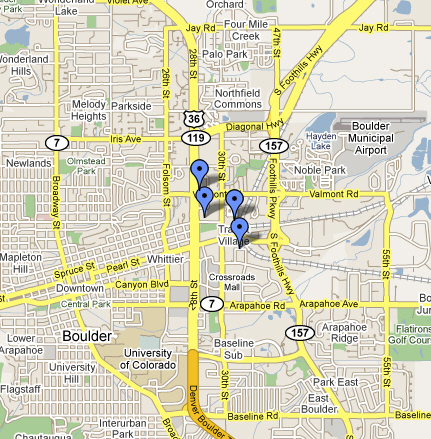 For someone living outside the "Boulder bubble" like myself, the prospect of this many gyms existing in a place like Boulder seems hard to believe.  I personally couldn't envision paying $70 a month (the likely monthly membership cost at Movement) to climb and/or workout inside when there is so much outdoor climbing to be done year round.
What do people in Boulder think?  Can Boulder sustain this many gyms or will one of the gyms not make it?