Spraycaster is a new application that was recently released for Apple's iPhone (or iPod Touch).  It's main purpose is to serve as another method for keeping track of the climbs you do on a given day.  If you are the kind of person that likes to meticulously log your training sessions this app could be helpful.
The way the app works is that you can log each route you climb, indicating whether it was done on lead or not as well as if you onsighted/flashed or simply redpointed.  Based on the criteria entered for each route, a score is assigned to indicate the overall effort associated with whatever it is that you did.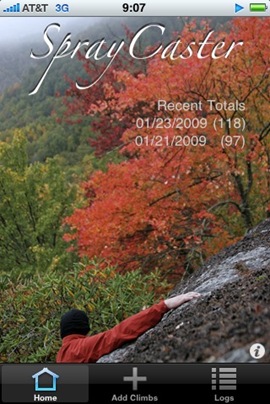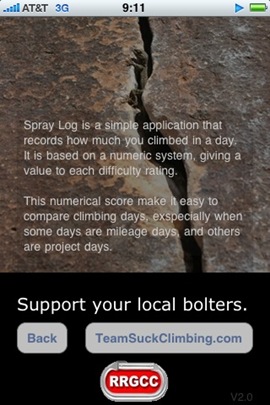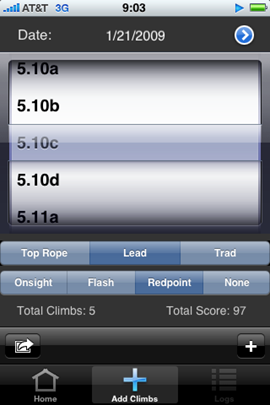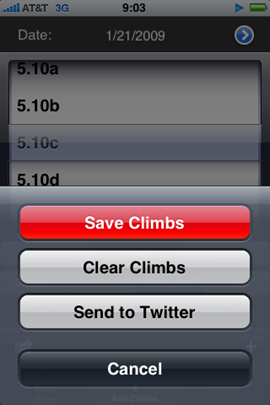 I haven't really climbed at all since this app was released, so I haven't had a chance to see if the points system used makes sense or not in practice.  From just playing with some dummy values the scoring system seemed logical though.
Once you save the climbs, you can go back and view the log for an individual day in your history.  The basic premise is that you should be able to easily compare your training days based on the score the app has assigned to each day.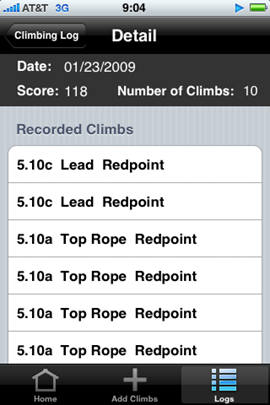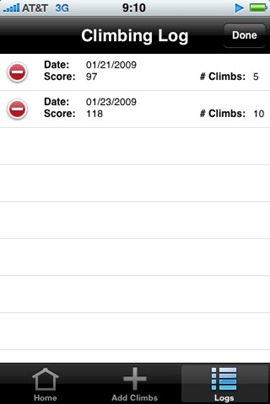 Spraycaster comes with a few different grading scale options that can be configured through the main iPhone Settings menu.  You can also enter your Twitter account information in the event you want to spray down your Twitter followers with the super sick training day you just had.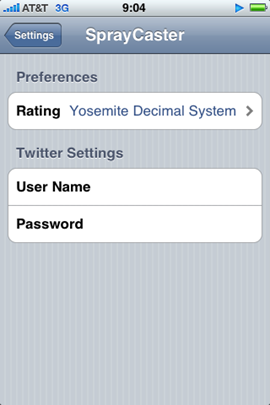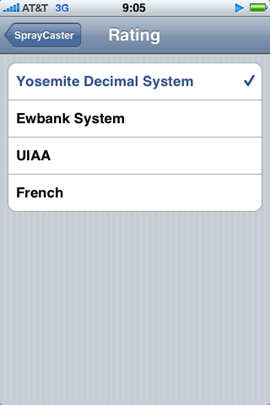 Spraycaster is newly released which means it has its fair share of features that have yet to be implemented.  The most notable is the inability for users to log boulder problems.  There are also a few bugs that should be worked out in future versions.
If you have an iPhone and are looking for something else to play around with, Spraycaster isn't a bad option.  It might not be a bad idea to wait to see what future updates have in store, but at $.99 it isn't exactly going to break the bank.  Plus, the author of the app has promised to donate a portion of the money generated by the app to Red River Gorge route maintenance intitiatives.  You can check it out in iTunes by clicking here.