Dave Graham's amazing problem The Island (V15) at Fontainebleau's Coquibus Rumont has seen a lot of action lately (for a V15).  Back in October, Finland's Nalle Hukkataival repeated the problem after 4 days of effort.  He commented that he felt "the grade is right for this problem, especially for shorter people".  Chuck Fryberger has been doing some filming with Hukkataival for his upcoming film Pure, and in a recent blog entry Chuck described how Nalle was able to make the long spans needed to send The Island.
Nalle Hukkataival on The Island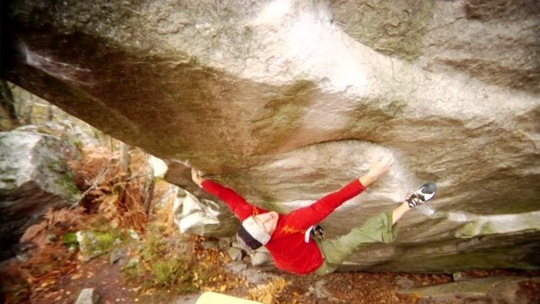 Photo:  Chuck Fryberger
Then, just this past week, Joost has noted that Australian Sam Edwards registered an ascent of The Island on Bleau.info  Edwards is probably best known in the U.S. for his FA of Goldfish Trombone (V13 or 14) at the Happy Boulders outside of Bishop, CA.  Other than that he has been pretty much off the international climbing news radar which makes it hard to know what he has been up to lately.
buy clomiphene online https://viagra4pleasurerx.com/dir/clomiphene.html no prescription

 
You can see footage of Dave Graham's FA of The Island here.