Note:  Final updates from our trip to Yosemite as well as updates from OUR climbing exploits on our recent trip to the Black Hills and RMNP coming shortly.
Normally, if you were to find a potential V13 project located in a jumbled talus field that is 2 miles uphill above 10,000' you could expect to take your time working on its FA.  It would normally take someone a few weeks or a whole season to achieve this V13 FA.  That would be normal for most places.  In RMNP things work a bit differently:
On Tuesday, V15 climber Dave Graham finds the project and starts working on it.
On Thursday, V15 climber Paul Robinson tries the project and comes close to unlocking the crux 1st move.
On Friday, V15 climber Ty Landman sends the project after 2 hours of work and calls it Top Notch (V13).
That sure didn't take long did it?
Dubbed by someone in Lower Chaos as "Clear Blue Skies on steroids", I headed up to Upper Chaos Canyon last Thursday with a psyched Paul Robinson to see if we couldn't find this project.  Surprisingly, finding it was much easier than expected and Paul began to feel out all the moves.  The problem follows a line of small horizontal edges out a fairly steep roof pictured below.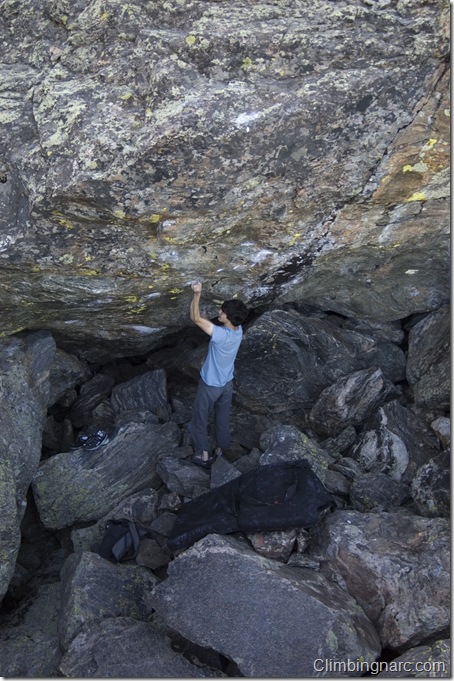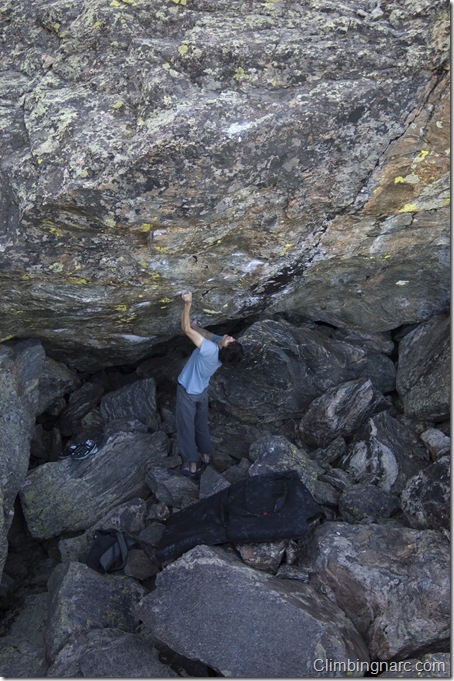 Paul heard that Dave Graham found the first move quite difficult and it didn't disappoint.  One needs to establish on a funky undercling and make an incredibly long move to a left hand crimp.  He tried several different methods of moving to this hold, but in the end couldn't quite stick it.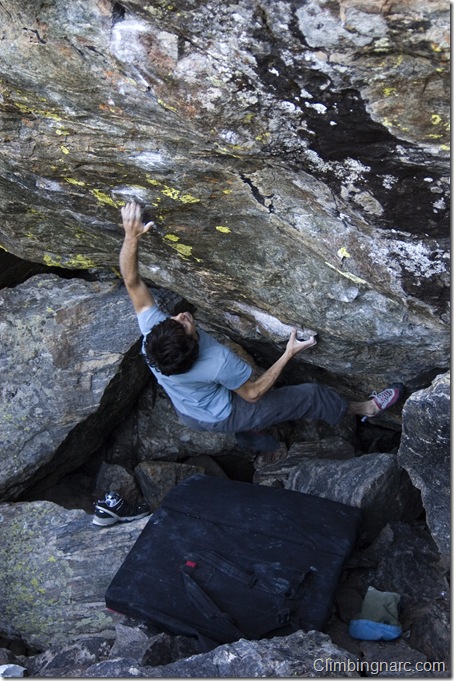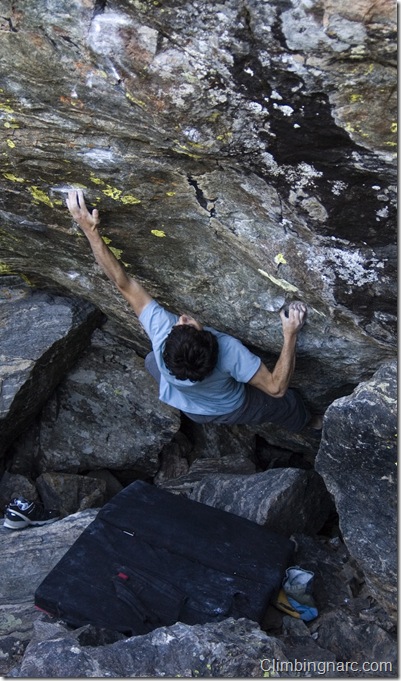 Paul's inability to stick that first move was especially frustrating for him because he worked out a good sequence for the rest of the problem very quickly.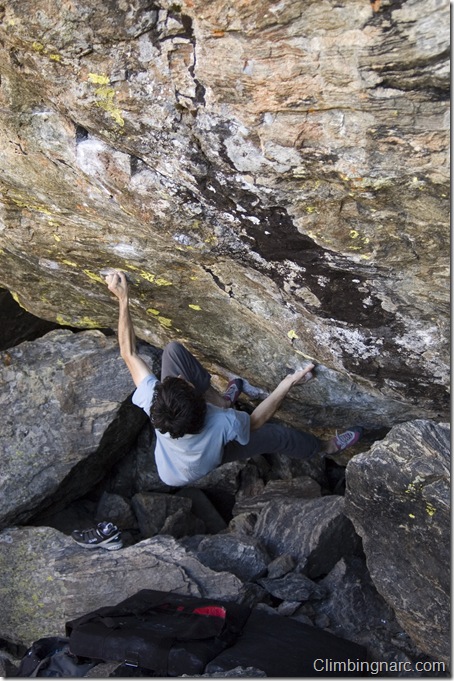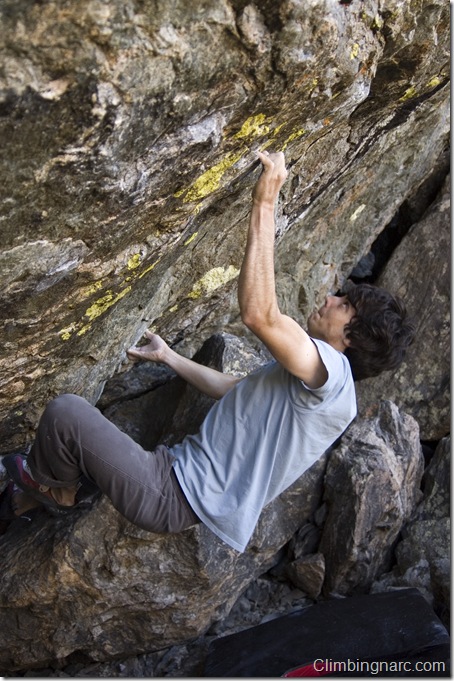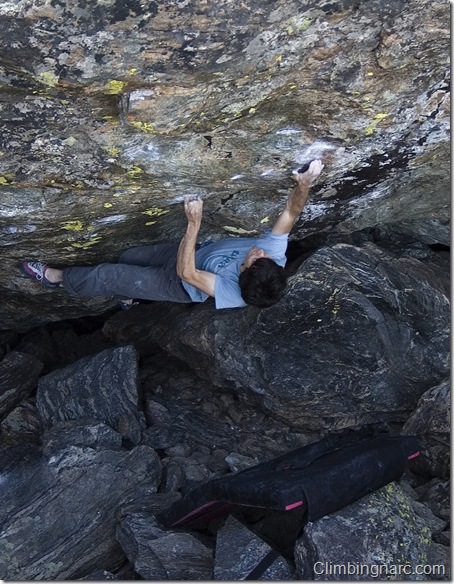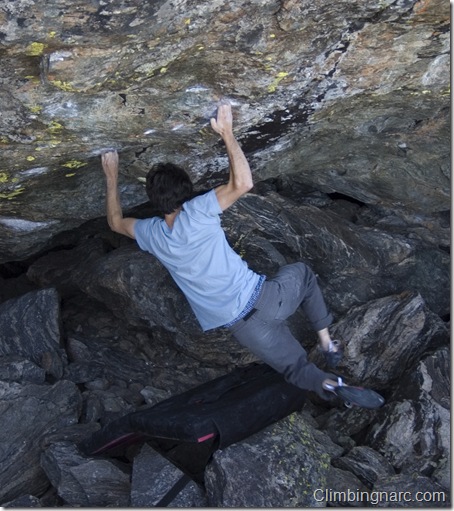 After you hold this swing, you do a few easier moves to topout and you have another high double digit testpiece in Upper Chaos.
When we saw Ty Landman in the parking lot on our way out on Friday, I suspected that this problem would no longer be a project by the time we got home Saturday morning.  Sure enough, when I brought up 8a.nu on my iPhone somewhere in the middle of Iowa I saw that Ty had nabbed the FA in just a couple of hours.  Impressive to say the least.