Note from Climbing Narc – Thanks to Sarah for this guest post on Hillbilly Hollow
Three hours after leaving Milwaukee, Tony, Kevlar and I pull into a rest stop just off the highway. We could be anyone, stopping to use the restrooms and stretch our legs. However, today we have a different purpose.
buy aciphex online medstaff.englewoodhealth.org/wp-content/languages/new/aciphex.html no prescription

Just behind this rest stop is a secluded sandstone bluff, housing about 15 routes, both sport and trad. Suffering from Red River Gorge withdrawal, we've come to Hillbilly Hollow to get our bolt-clippin', sandstone climbin' fix.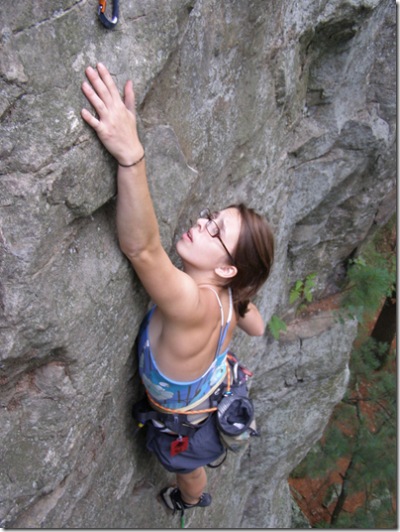 We started our day by warming up on two of the slabs. Curse of the Drill (5.7) and End of the Innocence (5.7) are both fun and very well bolted. After the slabs, we all climbed Swiss Cheese (5.8). The patina holds were rather sharp, but the moves were intriguing. It was easily the favorite route of the day.

The rest of the afternoon was spent working the burly Generation Gap (5.12). It begins by surmounting "The Gap", a large roof, then working your way up the arete until you finish on Swiss Cheese, the route directly to the right. Its powerful opening moves spanked us all…repeatedly.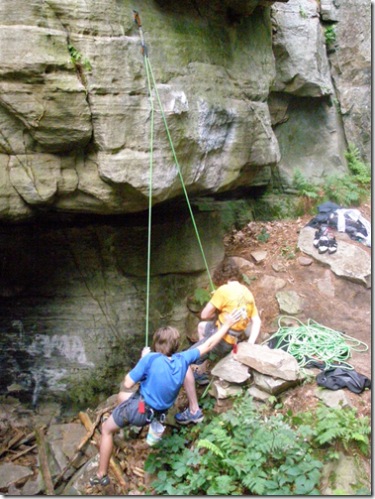 However, according to Tony, the middle of the route, which works its way up a blunt arete, was "orgasmic".
buy strattera online medstaff.englewoodhealth.org/wp-content/languages/new/withoutprescription/strattera.html no prescription

Bring a stick clip and a cold shower.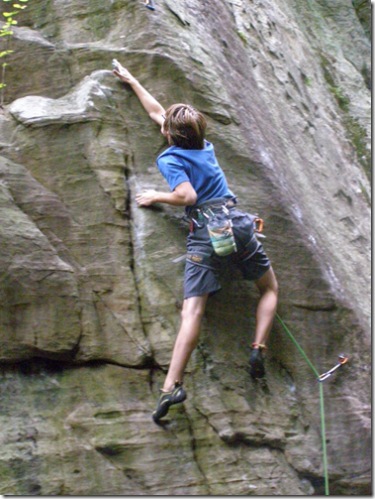 We had the crag to ourselves the entire time. The only people we saw all day were 2 curious truckers who wandered down the trail. Also appreciated were the easy, short approach and nice bathrooms. Overall, Hillbilly Hollow was a nice, frictiony alternative to Devil's Lake.
A return trip is definitely needed…