This past weekend I went rock climbing in Iowa. Yes, Iowa. I volunteered myself to take the climbing team I coach down there. Despite the weather we managed to have a great 2 days of climbing and all the kids seemed to enjoy themselves. Thanks to Sarah B for letting me steal these pictures even though she doesn't know I stole them…yet.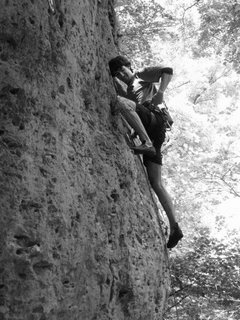 While not a 5 star destination area, the climbing at "Wild Iowa" is actually pretty good…for Iowa. It is characterized by very short routes on pocketed limestone. The quality of the limestone ranges from decent to choss.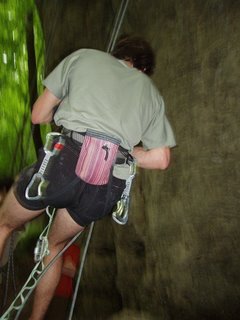 Cleaning routes on rappel sucks
This may not sound like a recipe for a great climbing weekend but the quality of the movement on the routes makes up for any shortcomings in height or rock quality. I myself did not climb all that much because of the usual injuries but I did manage to dust off the shoes to run up a few of the area classics.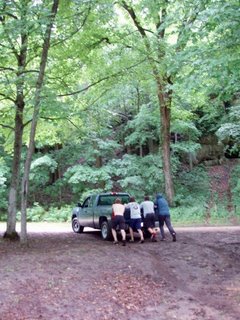 Oops…