Camp Dick
Peter was friends with a local named Josh Heiney who was nice enough to take us on a tour of a what I believe was a newer area at the time, Camp Dick. Though the rock was a bit rough on the hands compared to the Park I really had a fun time bouldering there.
buy premarin online https://cialisnextdaydeliveryusa.com/dir/premarin.html no prescription

I don't really know any of the problems pictured except for the 2 of Josh trying The Boss. The Boss was a really classic problem that I was pretty bummed to split a tip on which prevented me from sending.
Josh Heiny on
The Boss (V4)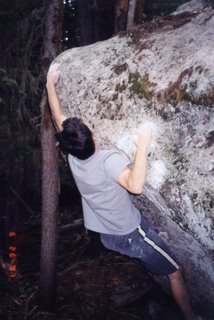 Josh making the epic press topout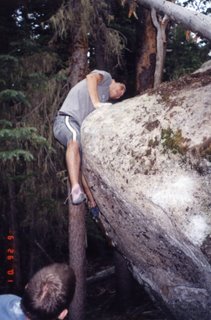 Re-arranging the landing on this problem would lead to bad karma for later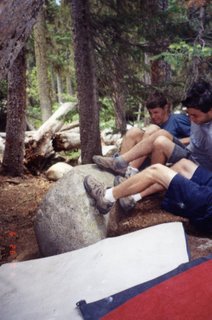 Mother Nature teaches us a lesson on preparedness