I started writing this post about a month ago but got sidetracked. As a degenerate for climbing information I was obviously very excited to receive my 8a yearbooks about a month ago. However, since the first couple of days that I looked at it I haven't even really considered reading it again.
buy valtrex online https://www.phamatech.com/wp-content/themes/twentysixteen/inc/new/valtrex.html no prescription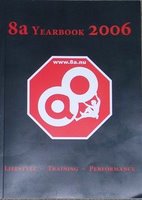 While there are many very nice pictures and some decent articles/interview, the content of the yearbook itself does not really have much value as far as re-reading.
buy symbicort online https://thefreezeclinic.com/wp-content/themes/twentytwentytwo/assets/fonts/inter/new/symbicort.html no prescription

The lengthy listings of the rankings from 8a scorecards was probably a bit too long as not many people really need to know who was the 75th best route climber of the past year. Of course I also spend every day reading the site itself so I'm not really seeing anything I haven't seen before on the website.
I do however like the direction and focus on high end climbing as a legitimate sporting pursuit and I think that the yearbook next year will probably be even better.
I have several extras if anyone wants one…
buy zoloft online https://www.phamatech.com/wp-content/themes/twentysixteen/inc/new/zoloft.html no prescription